Wonderful Adventure Of Sarah
Free download. Book file PDF easily for everyone and every device. You can download and read online Wonderful Adventure Of Sarah file PDF Book only if you are registered here. And also you can download or read online all Book PDF file that related with Wonderful Adventure Of Sarah book. Happy reading Wonderful Adventure Of Sarah Bookeveryone. Download file Free Book PDF Wonderful Adventure Of Sarah at Complete PDF Library. This Book have some digital formats such us :paperbook, ebook, kindle, epub, fb2 and another formats. Here is The CompletePDF Book Library. It's free to register here to get Book file PDF Wonderful Adventure Of Sarah Pocket Guide.
Enlarge cover. Error rating book. Refresh and try again. Open Preview See a Problem? Details if other :. Thanks for telling us about the problem. Return to Book Page. Preview — Our Super Adventure Vol. Our Super Adventure Vol. Eating too much pizza together.
Smelling your cats. Figuring out how to spend your evening when the internet has suddenly stopped working. Relationships are full of sweet and quirky little moments! Get A Copy. Hardcover , pages. Published March 26th by Oni Press first published January 1st More Details Other Editions 3. Friend Reviews. To see what your friends thought of this book, please sign up. To ask other readers questions about Our Super Adventure Vol.
thanhnamtech.vn/templates/cheating/localizar-celular-por-via-satelite.php
An Exciting New Adventure! - Sarah Joy Blog
Be the first to ask a question about Our Super Adventure Vol. Lists with This Book. This book is not yet featured on Listopia. Community Reviews. Showing Rating details. More filters. Sort order. Feb 25, Barbie rated it did not like it Shelves: But in the wrong way. Come on, it is so cringe. I want to forget it immediately. View all 8 comments. Y'all, my freaking RIBS hurt. I've always loved Sarah's webcomics, but this collection was the best of the best and I seriously laughed so hard through the entire book. Sarah and Stef remind me SO much of myself and my spouse, and I literally was just making my poor spouse look at so many of these comics like, "Look!
It's us! Thank you so much to the publisher for providing me with this ARC in exchange for an honest review! Jan 12, Laura rated it liked it Shelves: netgalley , humor , slice-of-life , comic-strips , web-comics , comic-strip-collection. This is a cute collection of web cartoons focusing on the relationship between a couple and thier four cats.
Alice's Adventures in Wonderland - Knave of Hearts Pas de deux (The Royal Ballet)
It has plenty of big eyed cats, farts and video games. It is throughly modern, and funny at times. As usual, your millage may vary. Humor is subjective. I didn't find the couple jokes to be cloying, which was good. There is an interesting bit in the back of the book, where the artist shows how much her style has changed.
Lovers of cats will This is a cute collection of web cartoons focusing on the relationship between a couple and thier four cats. Lovers of cats will enjoy this. Couples will enjoy this. There is something in this for everyone Thanks to Netgalley for making this book available for an honest review. Jan 28, Alex Sarll added it. Utterly adorable diary comics from the creator of Kim Reaper.
I say 'adorable'; if your own home life doesn't include this much fond mockery of your partner's tendency to behave like a cat, or quite such heavy pizza consumption, then you might well find it sickening rather than relatable. But your questionable life choices are hardly my problem. Seriously, though, it is so incredibly refreshing to read sketches from a couple's life which find the humour in them being obviously really into each o Utterly adorable diary comics from the creator of Kim Reaper. Seriously, though, it is so incredibly refreshing to read sketches from a couple's life which find the humour in them being obviously really into each other, as against all those columns which rely on bickering for laughs and just make you wonder weekly why they've not split up yet mentioning no names, Tim Dowling.
There was a small but measurable improvement to my quality of life once I realised I could just skip past him in the Guardian mag. There's also a significant amount of farting. Netgalley ARC A collection of wonderfully drawn and brightly colored comics setting new goals for relationships. Purfect for all cat lovers and pizza lovers which, I hope includes everyone , people in relationships, comic lovers, life lovers, world lovers, oh and space lovers too!
At the end some comic strips by Sarah are shown which were made a few years back along with their redrawings which greatly indicate how her style has bloomed and flourished. It was a lovely read. I tried A collection of wonderfully drawn and brightly colored comics setting new goals for relationships. I tried to focus more on details after Sarah pointed out how it should be done in one of a comic strip.
May 21, Michelle rated it it was ok Shelves: comics , read-in , humour , non-fiction. Too many poop and fart jokes for my liking, but there were a few comics that made me chuckle because it reminded me of my partner and I. The art is super cute too. This is perfect for the Sarah Andersen crowd. May 27, David Schaafsma rated it it was ok Shelves: gn-women , comics. Our Super Adventure: Press Start to Begin is a collection—a veritable proliferation—of four-panel diary comics by late-twenty something couple Sarah Graley the artist and Stef Purenins.
The idea is to make you smile in four panels, a time-honored comic strip goal. I smiled a few times, but not enough!. Well, hmm, Stef, as depicted, looks a bit like—with his rough wanna-be beard—the way Jeffery Brown Every Girl is the End of the World for Me depicts himself in his diar Our Super Adventure: Press Start to Begin is a collection—a veritable proliferation—of four-panel diary comics by late-twenty something couple Sarah Graley the artist and Stef Purenins. Well, hmm, Stef, as depicted, looks a bit like—with his rough wanna-be beard—the way Jeffery Brown Every Girl is the End of the World for Me depicts himself in his diary comics.
Making excuses to stop to stretch the legs and we come across this temple with great views over Luang Prabang. We presume his grave is here as it is literally the point where he died of malaria. Plenty of mosquitoes about! Some of the multitude of statues in the caves.
We were probably more interested in the beauty of the surrounding countryside. The view back to the village where we caught the boat. From this direction the water looks blue! We had a choice between a minivan and a bus to get to Luang Prabang and were told we should get the bus due to our size. We were thinking it would be a big bus so when we were picked up and dropped off at the local bus station beside a small bus we were a little surprised.
But we went with it and threw our backpacks up on the roof with all kinds of interesting luggage from the locals. We jumped on and soon the bus was full. Upright seats, windy pothole ridden roads, a bus driver who thought repeatedly accelerating to the speed and then taking his foot off the accelerator was the smoothest ride and people vomiting all made for an enjoyable 8 hours. There were two redeeming aspects being the magnificent view of beautiful untouched forested mountains and the noodle soup we ate at the roadside restaurant. We were pretty excited about Luang Prabang as everyone who had been absolutely loved it and driving into the town we already could see why.
The town itself is nestled in between green mountains and situated on the joining of the Mekong and Khan rivers. Our guesthouse was down a narrow side street where we passed a mix of other guest houses, locals houses, little restaurants and even a temple. We were pretty worn out after our bus trip so just wandered to one of the bars just down the road and sat for a drink. Just as we got our drinks we realised that we were at the Aussie sports bar and the man beside us got delivered a burger which made both our mouths salivate.
Needless to say we felt a little cliche sitting at the Aussie bar devouring our burgers but we soon forgot about it. The next day we got up and walked along the banks of the Khan river into the old town. Our first stop was the meeting of the two rivers and watching the clear slow flowing waters of the Khan be swallowed by the murky fast flowing Mekong. Due to its sacred positioning at the confluence of the two rivers Luang Prabang is filled with Buddhist temples and orange robed monks. The first temple we entered was Xieng Thong which is probably the most well known of the temples just up from where the two rivers meet.
We entered and were greeted by a style of building similar to others we have seen but still different in its own Laos way. It had the tiled Oriental roof we have come to expect from these parts but the eves went very low to the ground. Pillars and statues were covered in mirrored mosaic which was pretty unusual for a Buddhist Temple.
We then continued our walk around the town stopping at many more smaller temples along the way. Along with temples the town is filled with French villas that have been converted into guest houses, hotels and restaurants. Although quite touristy the place had a very calming vibe that we were enjoying. The Loatians are a very laid back and friendly people. We stopped off at a local handcraft centre and had the pleasure of meeting a master weaver creating her latest piece.
I have decided that loom weaving is magic as even though we were given a detailed description of how it was done and I sat and watched her for a good 10 minutes I still could not figure out how she was making the pattern. It started to rain so we decided we would take shelter in the forested metre high hill Phu Si which is situated right in the centre of town.
By the time we reached the top the sun was peaking out a little so the view of the surrounding hills, rivers and town were pretty beautiful. By this stage we were hot and bothered and wet so went back home to wait out the weather. We emerged later on in the day and went back into town to sit along the Mekong and enjoy a sunset beer.
It certainly is a mighty river, especially now during the wet season and watching the little wooden boats struggle across and up the river was enjoyable. My mango daiquiri not so enjoyable and I think the few sips I had caused me a little grief over the next few days. In saying that we found it much harder to negotiate with them because they were so nice! We also regretted eating some noodle soup before we came as there were some amazing BBQ stalls.
Luckily we are here for another night. We did manage to fit in some coconut pancakes which were delicious.
An Exciting New Adventure!
So far Luang Prabang has lived up to the hype and we were really looking forward to exploring more tomorrow. A delicious lunch in a roadside restaurant in the middle of nowhere in Laos! No matter how bad the conditions of the road or the bus you definitely enjoy yourself when the views are like this. It would make for some spectacular hiking but I am guessing you would need to carry a metal detector due to all the unexploded bombs.
The beautiful Khan just outside our guesthouse. The French style buildings in amongst the temples and monasteries really give Luanda Prabang a unique feel. The master weaver working her magic. The steps leading up to Phu Si with just enough cover to keep us more or less sheltered from the rain.
All the way around the hill were many golden buddhas. We had the whole place to ourselves and it was fantastic wandering around discovering them all. The dangers of traveling through this area at this time of year is that a full bodied thunderstorm always seems imminent and sure enough we awoke this morning to thundering rain. We were a little disappointed as we only had one day to explore the surrounds of Phonsavan and we had travelled a hell of a long way to get here.
Luckily after breakfast the skies dried up enough for us to make the decision to rent a scooter and head out exploring. Our scooter riding had been pretty successful so far so this time we decided to share one rather than going independently but on top of this we were also given a semi automatic which meant that not only did I have to adjust to carrying extra weight on the back but had to change gears too. Luckily no problem. There were almost as many dual cab utes as back in Australia!
There is really quite a gap in the economic well being of people here. Some live in huts with mud floors growing rice by hand while others drive their dual cab Hiluxes around and live in modern houses. We left the town of Phonsavan behind us and headed out towards the Plain of Jars which is the most famous sight in this area. There are around large jars scattered around the area and they were estimated to have been made in about AD to BC.
Beyond this not much else is known. There are guesses as to whether they were used as burial tools or for food offerings to the gods. The first site we arrived at was out in the middle of nowhere and while it was impressive seeing the huge jars just sat there in the middle of the field the really noticeable features were the bomb craters scattering the area.
Couple this with the fact that the paths we were walking on were marked with signs indicating that they had been cleared of unexploded bombs really brought home the horrific suffering these people still endure all these years after the war. Anyway the skies were about as gloomy as the thoughts as we jumped back on the scooter to head to another site of jars and once again it was quite cool to see the jars and this time we were all alone which added to the sense of discovery. The skies had opened by this point so we took shelter until the worst had passed then continued down the road to a village which was marked on our map as a village of spoons.
As we got closer the standard of road deteriorated quite rapidly and we were soon slipping around on a muddy dirt track which certainly tested the riding skills but luckily we got to the village in one piece. The village was just a series of wooden huts on stilts surrounded by rice paddies.
The locals make extra money by collecting fragments of the bombs around the area and melting them down and making spoons to sell to tourists. Needless to say we are now the proud owners of some Laos spoons and Sarah has some bangles too. We were pretty happy to give some money to these people and we will certainly always remember where the spoons came from.
The ride back was pretty bleak as we were huddled in raincoats on the scooter both pretty uncomfortable and both realising that scooters were great for short trips but lost their appeal after an hour of riding around! The people have been lovely and friendly in a seriously laid back fashion. The surrounding area is stunningly beautiful and incredibly untouched. It certainly has got us excited about our visit to Laos.
A cave within the area had a couple of shrines within it where offerings had been made including cigarettes! Slightly more mysterious second site. S Downtown Ban Nahin One of the smaller villages lining the road on the way to the cave. Our not so trust scooter. Wonderful colours and beautiful landscape all around us. The locals working the fields. Simple houses but stunning location.
Our captain for the day. Nothing needs to be written just amazing to see. Some shots of the journey back. A little bit optimistic! The startling golden Pha That Luang. The reclining Buddha. A fabulously decorated hall near the reclining Buddha. The Presidential palace. The surrounding courtyard was filled with loads of Buddha figures. Around the outside of the courtyard were these fantastically ornate gravestones. Another example of one of the small temples dotted around the city.
S The waterfall at the end of our pothole ridden ride. Cooling down in the refreshing waterfall. The countryside and views around Laos are constantly amazing. Love the Sseko stuff and the company. Is the crossover bag in the color you showed available. I only saw black on website? Just wondering, thank you. First of all you are the absolute cutest!! Your pictures are spot on and I just love your heart and passion for Sseko, Liz and Uganda.
Love this post to pieces!! Sarah this is so exciting! My son spent his spring break in Uganda! He wants to go back!!
Navigation menu
It changed his life too! I remember all to well your passion and excitement around the women you met while in Africa. I want one in the same color!!! What an incredible organization to work with! Love the idea behind Seeko.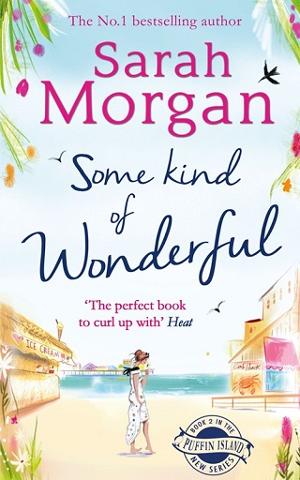 Certainly not Walmart prices, but would love to purchase something for each of my daughters to spread the story. What an amazing opportunity for you! I differently will support this program. Anything to in power women in third world countries. Thank you for introducing Sseko! Oh my goodness! This is amazing Sarah! What an incredible organization, and the products are gorgeous!!
I absolutely love this! There are far too many countries that hold women back. So glad that they have this to empower women!